For as long as I can remember, I have been hosting fun giveaways on this site. They continue to be some of my most popular features. In recent months, I had found myself actually turning down some sponsors for giveaways, because I was just overwhelmed with the amount of work a blog giveaway can be. But, recently I sat down and actually carved out a plan of how I am going to run each giveaway so that it works best for me and for my sponsors. I want to get them as much exposure as possible, but I also want to retain the readers I attract. Here is some of what I am doing.
The beginning-clarify your goals & do your research
Make sure you get a contract (email will do) with your sponsor as far as what their expectations are. This includes your promotion on social media sites, which some social media sites actually prohibit in their TOS. Make sure which contest entries they are expecting and whether or not that goes against TOS of some sites or whether or not that is a good fit for your audience. Make sure everything is clear–will it include shipping and so on.
For your own site, are you doing this just as a paid assignment, or do you hope to get something out of it? Is this just a fun little reward for your existing followers, or do you want to use it to reach out to others and draw them in?
Do your research. Google this item and giveaway, and see what other bloggers have done. What did you like and what didn't? What seemed to have more entries? Also, network with other bloggers to see if they have a history of not following through. Some companies don't deliver prizes, they flake out and leave you hanging!
If you are doing a giveaway either with a sponsor, or self-sponsored, make sure you pick a prize that is not too universal but is a good fit for your site. What I mean is, if you have a huge cash prize–everyone wants cash! So you may get lots of traffic for the giveaway that isn't lasting. If you pick a prize that fits your blog, then you and contest entrants already have something in common.
Choose your method and clarify prizes
Once you have determined your goals, determine what you are going to use to hold the contest. To have the reader just leave a comment, there are options like Random.org and AndTheWinnerIs (plug-in) and other similar options. I prefer to use the click & enter options that are out there like Rafflecopter and PromoSimple because they are easy to use and offer transparency in choosing a winner. There are other promotional apps that also can be loaded onto a Facebook page (Rafflecopter does this too) and I'm looking at adding a fun app to our next giveaway that will tie in mobile use as well.
Make sure you are clear on the prizes and delivery of said prizes. We once had a sponsor want us to ship an  item that would have cost us at least $30-$40 to ship and one time I had a sponsor offer a very seasonal item during Thanksgiving week, only to later find out that they didn't plan to deliver the prize until "within 6 months."
Have well defined terms and read TOS
I have a pretty extensive Disclosure and Giveaway Policy that is constantly being added to and revised as I encounter new issues. I hyperlink it to the bottom of each giveaway and in the terms portion of the Rafflecopter entry form. Anyone is welcome to it, I just ask for a link back. No, all of your readers won't read it, but at least you have something to go back to, in the event they are disappointed. We have also had some very impatient readers who expected same-day turn around on prize delivery, so we are able to point to our policy and say "This is when you can expect your prize."
If you are using various forms of social media, make sure the terms of your giveaway jive with the TOS of whatever you are using. One of the most frequently debated items among bloggers is whether or not it's within Facebook's TOS to have a reader like a page. I'm in the camp that does this regularly within the confines of Rafflecopter, but especially if your blog is a cooperative effort, everyone needs to agree. Some affiliates forbid being included in a giveaway, such as "sign up for this" as an option, when they are paying you for each sign up.
Running the Giveaway
I always put the end date in the title of the blog post so that I don't get ticked off readers who click a giveaway to find it over.
If you having them tweet a message as an option, I have stopped allowing the "can do this every day" and instead only allow it once. My experience is that it's the same small group of entrants that will do this daily and possibly clog up your Twitter feed and annoy your existing followers.
Never tag the sponsor without their permission.
Promoting the giveaway
Sure, there are plenty of blogs with enough readers that they don't need to promote it too much, the traffic to their site is enough to please a sponsor. And some of us aren't quite there yet, so we need to use this as an opportunity to draw potential readers in.
Promote on every social network that you're on. Enter it in giveaway contest linkups. Two of my favorites that I use are the one over on Savings Lifestyle and the one on Cuckoo for Coupon Deals. Also on Cuckoo, you'll see an option for paid promotion. Yes, you can pay people to promote your giveaway. I have paid Cuckoo for Coupon Deals a few times and have always been satisfied.
When promoting on giveaway and sweepstakes sites, you do run the risk of having people enter that are only in it for the prize.
Keeping those readers
Pinterest-This is the time consuming part but for me it has paid off. First, I had "follow me on Pinterest" as an option. Almost every time I got a notification of a new follower, I followed back–at least one board. Since I started this practice, my Pinterest traffic has increased dramatically and I don't lose followers when it's over. I also joined a collaborative Pinterest board just for giveaways, which also has the end date and is kept current, so as not to frustrate readers.
Twitter-Many bloggers frown up automated "thanks for following" DMs on Twitter, and I'm one of them. However, the next Follow Friday that rolls around, do a few Follow Friday tweets and include your new followers. This lets them know that you noticed they are following, and it usually results in lots of retweets. People like to be tweeted about!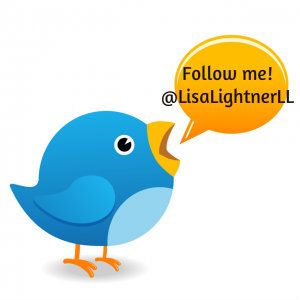 You will see on Pinterest and Twitter, that there are some people who join those sites just for sweepstakes and contests. I chose not to follow those folks.
Facebook-some thank every follower, I don't. I should, I should make the time. When you go to your Facebook page and are viewing the stats, you should see a section that says "New Likes" and that tells you who liked your site and when.
Email-I have a disclaimer that you will be submitted to my email list upon entering the contest. They still will get the verify email. I also let it be known as part of the giveaway and as part of the email welcome, that I will announce the winners in a group email, thus giving them more incentive to join.
Overall, I feel that implementing these practices has helped me steadily grow my followers and readers. It's only one part of the process though. But I am finding that by doing fewer giveaways, but nurturing them and investing more time in them is successful.
What's your greatest giveaway tip?