I've been asked this question in person, in email and on the Facebook page–Where did the weekly coupon matchups go?
For a long time, coupon matchups were the backbone of this blog, and many other deal blogs. Coupon matchups take a tremendous amount of time–it literally takes several hours to do one ad. Some larger bloggers are able to either pay virtual assistants to do it, or they have expensive plug-ins that help cut some of the time (but it's still quite a bit of work). As a medium sized blogger, I just can't afford that.
So I was using a third option–purchasing ad matchups. Yes, some folks actually spend the hours to do the matchups, then they sell copies to bloggers which helps justify the time spent doing them. Then, even the moms who I was purchasing from said it wasn't worth their time to do it. I then found another site from which to purchase matchups, but those folks used a different format from the previous blogger, and so it was still taking me a tremendous amount of time to format them for here.
And…….after analyzing Google Analytics for the past several months, only a few dozen of you are reading the matchups that we do. I just could no longer justify spending money to purchase the matchups, the time to format them for here….and only have 35-40 people read them.
While we work this out, I ask for your patience. I realize I am at risk of alienating 35-40 loyal readers who looked forward to those matchups each week. Right now, we're trying to figure out a cheaper and less time consuming way to bring them to you. As it was now, it just was not Smart Spending of either time or money for us to publish them. I rarely if ever, even had enough time to do deals myself because my extra time was spent doing matchups–which sort of negates the whole point of it all.
We are pursuing other options, and bringing you other features in lieu of the matchups. We're thinking of returning to bringing you some deal scenarios for the pharmacies, and mini-matchups like for the Acme Daily Deals and other grocery store Catalina and OYNO offers. We had gotten away from doing those types of weekly features, mainly because of the time devoted to full ad matchups.We also are taking a harder look at our online community on BlogFrog, to see if we can generate interest in having more readers submit deals that they find.
I thank you for your patience and understanding, and don't forget that HotCouponWorld has forums for just about every store out there.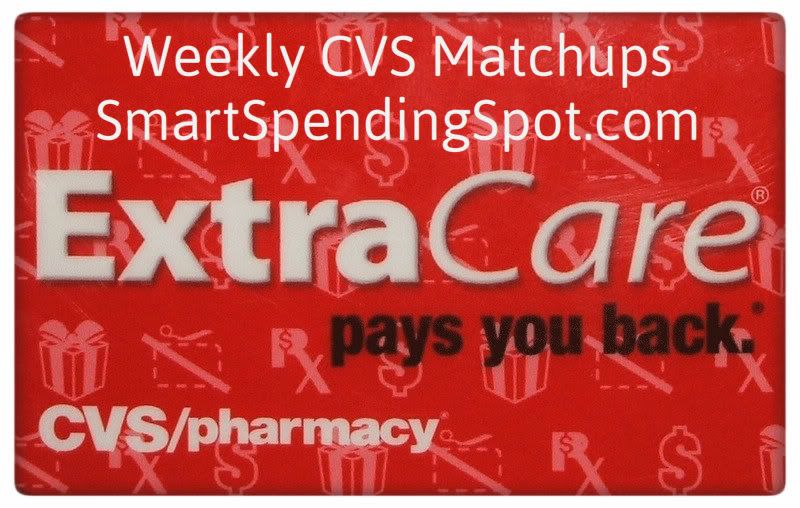 Freebies
Stayfree 14-24ct – $2.00
$2/1 Stayfree Product, exp. 10/15/12 (SS 08/26/12)
$1/1 Stayfree Product printable
$2/1 Stayfree Product, exp. 8/31/12 (SS 07/22/12)
$0.50/1 Stayfree, Carefree or O.B. Product, exp. 8/31/12 (RP 07/29/12 #2)
Price as low as FREE
Get $10 ECB wyb Dermasilk (limit 1)
***This Starts around $20
Buy 1 @ around $20
Use $10/1 Dermasilk Full Size Product, exp. 9/30/12 (CVS Reinventing Beauty Summer 2012)
& Use $5/1 Dermasilk Product, exp. 9/18/12 (RP 08/26/12)
Pay around $5 OOP
Get $10 ECB
Price as low as possibly FREE + Money maker!
Free $10 Gas Card wyb $30 In These items
Puffs Facial Tissue – $0.99
Prilosec 14ct – $10.99
$1/1 Prilosec Product, exp. 8/31/12 (P&G 07/29/12)
Price as low as $9.99
TresEmme Products – 2/$6.97
$0.75/1 TresEmme Product, exp. 1/31/13 (Making Life Better Unilever Booklet)
$3/1 Tresemme Styling Product wyb Shampoo or Conditioner, exp. 9/9/12 (SS 08/12/12)
Price as low as Varies
Head & Shoulders – $4.99
$1/1 Head & Shoulders Product, exp. 9/30/12 (P&G 08/26/12)
$1/1 Head & Shoulders Product, exp. 8/31/12 (P&G 07/29/12)
Price as low as $3.99
Pepsi 2L – $0.99
Halo 1oz – $9.99
All Atkins Products – B1G1 50% Off
$0.50/1 Atkins Bar printable
$1/1 Atkins Shakes printable
L'Oreal Revitalift or Youth Code 0.5-1.7oz – $19.99
$1/1 L'Oreal Product printable
$2/1 Revitalift Product printable
$1/1 L'Oreal Paris Skincare Item, exp. 10/21/12 (RP 08/26/12)
Price as low as $17.99
L'Oreal Revitalift, Age Perfect or Youth Code BB Cream – $11.99
**Excludes Revitalift Deep Set Wrinkle**
$1/1 L'Oreal Product printable
$2/1 L'Oreal Paris Face Product printable
$2/1 Revitalift Product printable
$2/1 L'Oreal Revitalift Triple Power or Clinical Repair, exp. 10/21/12 (RP 08/26/12)
$1/1 L'Oreal Paris Skincare Item, exp. 10/21/12 (RP 08/26/12)
$2/1 L'Oreal Revitalift Triple Power or Clinical Repair, exp. 10/21/12 (RP 08/26/12)
$5/1 L'Oreal Paris Youth Code Kit, exp. 9/30/12 (RP 08/05/12)
Price as low as $9.99
Jergens 16.8-21oz, Curel 13oz, Biore Cleanser, Scrub 5-6.7oz, Towelettes 30ct or Pore Strips 6-8ct – $6.99
FREE Biore Cleanser wyb Pore Strip, exp. 9/29/12 (SS 08/12/12)
All Jergens Natural Glow – $7.99
$1/1 Jergens Natural Glow Face or Body Moisturizer printable
$1/1 Jergens Natural Glow Moisturizer, exp. 8/31/12 (SS 06/10/12)
$2/1 Jergens Natural Glow & Protect Moisturizer Sunscreen, exp. 8/31/12 (SS 06/10/12)
Price as low as $5.99
All Physicians Formula Skin Care or Cosmetics – B1G1 50% Off
$1/1 Physicians Formula Product, exp. 11/30/12 (SS 08/12/12 R)
Price as low as Varies
CoverGirl Cosmetics – B1G1 50% Off
**Excludes Clean Liquid Makeup & Powder**
$1/1 CoverGirl Product, exp. 1/31/13 (Package Insert)
$2.50/1 CoverGirl Outlast Lipcolor Product, exp. 8/31/12 (Parade 08/19/12)
$2.50/1 CoverGirl Lipperfection Lipcolor Blast Flipstick or Outlast Lipstain, exp. 8/31/12 (Parade 08/19/12)
$2.50/1 CoverGirl Outlast Lipcolor Product, exp. 8/31/12 (Parade 07/22/12 R)
$3/2 CoverGirl Product, exp. 9/30/12 (P&G 08/26/12)
$3/2 CoverGirl Product, exp. 8/31/12 (P&G 07/29/12)
$5/2 CoverGirl LashBlast Mascara, exp. 9/30/12 (RP 08/12/12)
Price as low as Varies
All Maybelline Cosmetics – B1G1 50% Off
$1/1 Maybelline New York Face Product printable
$1/1 Maybelline New York Face Product printable
$1/1 Maybelline New York Face Product printable
$1/1 Maybelline New York Mascara, exp. 10/5/12 (RP 08/05/12 R)
$1/1 Maybelline Lip Product, exp. 10/5/12 (RP 08/05/12)
Price as low as Varies
Vlasic Pickles 16-24oz – 2/$5
Pop Secret – 2/$5
$1/2 Pop Secret Product printable
Price as low as $2.00
Gain Detergent 19-32 loads or Gain Fabric Softener 60 loads – $5.99
$1/1 Gain Detergent, Gain Fabric Softener or Cheer Product, exp. 8/31/12 (SS 07/22/12)
$0.40/1 Gain Detergent or Fabric Softener, exp. 9/30/12 (SS 08/12/12)
$1/2 Gain Detergent or Fabric Softener, exp. 9/30/12 (SS 08/12/12)
Price as low as $4.99
Tide Liquid 19-32 loads – $5.99
$2/1 Tide Boost Duo Pac or Liquid, exp. 8/31/12 (P&G 07/29/12)
$2/2 Tide Detergent or Downy, exp. 8/31/12 (P&G 07/29/12)
$0.75/1 Tide Detergent or Downy, exp. 8/31/12 (P&G 07/29/12)
Price as low as $4.99
CoverGirl Cosmetics B1G1 50% Off
**Excludes Clean Liquid Makeup & Powder**
$1/1 CoverGirl Product, exp. 1/31/13 (Package Insert)
$2.50/1 CoverGirl Outlast Lipcolor Product, exp. 8/31/12 (Parade 08/19/12)
$3/2 CoverGirl Product, exp. 8/31/12 (P&G 07/29/12)
$1/1 CoverGirl Product, exp. 8/31/12 (P&G 07/29/12)
$5/2 CoverGirl LashBlast Mascara, exp. 9/30/12 (RP 08/12/12)
Price as low as Veries
Bounty Paper Towel 6pk – $5.99
$0.25/1 Bounty Product, exp. 8/31/12 (P&G 07/29/12)
Price as low as $5.74
Charmin Basic Bath Tissue 12 Double Rolls or Ultra Soft or Strong 9 Rolls – $5.99
$0.25/1 Charmin Product, exp. 8/31/12 (P&G 07/29/12)
Price as low as $5.74
Select Old Spice, Secret, Gillette Premium or Clinical Deodorant, Body wash 16-18oz or Ivory Bar 10pk B1G1 50% Off
$1/1 Secret Clinical Strength, exp. 1/31/13 (Package Insert)
$1/2 Secret Deodorant or Body Spray, exp. 8/31/12 (P&G 07/29/12)
$2/1 Secret Clinical Strength, exp. 8/31/12 (P&G 07/29/12)
$0.30/1 Ivory or Safeguard Personal Cleansing Product, exp. 8/31/12 (P&G 07/29/12)
$1/2 Old Spice Product, exp. 8/31/12 (P&G 07/29/12)
Price as low as Varies
Pantene Shampoo or Conditioner 12.6oz or Styler 5.7-11.5oz – 2/$10
$3/2 Pantene Product, exp. 8/31/12 (P&G 07/29/12)
$5 MIR P&G Product Purchase rebate
Price as low as $1.83 ea.
Crest Products – $3.49
**Crest Complete 7.6oz, Pro-Health 7.8oz, Clinical 5.8oz, Pro-Health Rinse 500mlor Glide Floss**
$5 MIR P&G Product Purchase rebate
$0.75/1 Crest Toothpaste or Liquid Gel, exp. 8/31/12 (P&G 07/29/12)
Price as low as $2.74
All Pampers Jumbo Packs – 2/$19
$1.50/1 Pampers Diapers or Pants, exp. 8/31/12 (P&G 07/29/12)
Price as low as $8.00
Dawn 9-10.3oz -$0.99
$0.50/1 Dawn Product, exp. 8/31/12 (P&G 07/29/12)
$0.50/1 Dawn Hand Renewal, Power Clean, Bleach Alternative or Oxi (Home Made Simple Mailer)
Price as low as $0.49
ECB Deals
Crayola Products – B1G1 50% Off ~ Get $3 ECB wyb $15 in Crayola (limit 5)
**Excludes iMark & Clearance**
Sharipe 8ct or Expo Dry Erase Kit – $5.99 ~ Get $3 ECB wyb $15 on these (limit 5)
**Excludes Clearance Items**
Aeropostale Gift Cards ~ Get $10 ECB wyb 2 (limit 1)
Visine Tears, A 0.5oz, AC, Contacts, Advanced 1oz or Wipes 30ct – $5.49 ~ Get $2 ECB (limit 1)
$3/1 Visine Multi-Symptom Relief printable
$1/1 Visine or Visine Soothing Wipes printable
$1/1 Visine A Product printable
$1/1 Visine or Visine Soothing Wipes printable
$2/1 Visine-A printable
$2/1 Visine-A Product printable
$2/1 Visine Product, exp. 12/31/12 (Stayfree Peelie)
$2/1 Visine Product or Soothing Wipes Product, exp. 10/1/12 (RP 07/29/12 #2)
$2/1 Visine or Visine Soothing Wipes, exp. 9/30/12 (RP 06/10/12)
Price as low as $1.49
Vicks Products – 2/$14 ~ Get $2 wyb 2 (limit 1)
DayQuil, NyQuil 24ct, Liquid 12oz, Sinex Spray 0.5oz, Nature Fusion 8oz or 20ct
$1/1 Vicks Product, exp. 9/30/12 (P&G 08/26/12)
$3/2 Vicks Product, exp. 9/30/12 (P&G 08/26/12)
Price as low as $4.50 ea.
Zzzquil 12ct or 6oz – $4.99 ~ Get $2 ECB (limit 2)
$2/1 Zzzquil Product, exp. 8/31/12 (P&G 07/29/12)
Price as low as $0.99
Colgate Total Advanced 5.8oz, Wighting or Sensitive 6oz – $3.74 ~ Get $1 ECB (limit 2)
$1/1 Colgate Toothpaste, exp. 9/15/12 (SS 08/26/12)
$1/1 Colgate Max Fresh, Total, Optic White or Sensitive Toothpaste, exp. 9/1/12 (SS 08/12/12 R)
$0.75/1 Colgate Max Fresh, Total, Optic White or Sensitive Toothpaste, exp. 9/1/12 (SS 08/12/12)
$0.75/1 Colgate Total Advanced Toothpaste, exp. 9/30/12 (CVS Reinventing Beauty Summer 2012)
Price as low as $0.99
Nature Made – $19.99 ~ Get $10 ECB (limit 1)
CoQ10 Softgels 40ct, Cholest Off 100ct, Fish Oil 200-300ct or D Softgels 250ct
$1/1 Nature Made Product printable
$1/1 Nature Made Vitamin D printable
$2/1 Nature Made CoQ10 printable
$1/1 Nature Made Vitamin D printable
$2/1 Nature Made Fish Oil printable
$1/1 Nature Made Fish Oil printable
$1/1 Nature Made Vitamin D printable
$2/1 Nature Made Fish Oil printable
$1/1 Nature Made Vitamin D printable
$2/1 Nature Made Vitamin or Supplement, exp. 9/15/12 (ALL YOU Aug '12)
Price as low as $7.99
Zegerid OTC 42ct – $24.99 ~ Get $7 ECB (limit 3)
$4/1 Zegerid OTC printable
$3/1 Zegerid OTC printable
$3/1 Zegerid OTC Product printable
Price as low as $13.99
Metamucil – $12.99 ~ Get $2 ECB (limit 3)
Powder 114 Doses, Fiber Singles 44ct, Capsules120-160ct or Clear & Natural 11.7oz
$1/1 Metamucil Product, exp. 8/31/12 (P&G 07/29/12)
$1/1 Metamucil Product, exp. 9/30/12 (P&G 08/26/12)
Price as low as $9.99
Prilosec OTC 42ct – $24.99 ~ Get $2 ECB (limit 3)
$1/1 Prilosec OTC Product, exp. 9/30/12 (P&G 08/26/12)
$1/1 Prilosec Product, exp. 8/31/12 (P&G 07/29/12)
Price as low as $21.99
Align 42ct – $38.99 ~ Get $7 ECB (limit 3)
$3/1 Align Product, exp. 8/31/12 (P&G 07/29/12)
$3/1 Align Product, exp. 9/30/12 (P&G 08/26/12)
Price as low as $30.99
Get $6 ECB wyb Clearblue Pregnancy Test 2ct (limit 1)
$1/1 Clearblue Pregnancy Test, exp. 9/30/12 (P&G 08/26/12)
Oral-B Cross Action Toothbrush or 2pk Refill – $5.99 ~ Get $2 ECB
$1/1 Oral-B Adult Battery Toothbrush or 3D White Action Rechargeable Toothbrush, exp. 8/31/12 (P&G 07/29/12)
$1/1 Oral-B Adult Battery Toothbrush or 3D Rechargeable Toothbrush, exp. 9/30/12 (P&G 08/26/12)
Price as low as $2.99
Get $5 ECB wyb $10 In Crest 3D White Paste, Rinse or Brush (limit 2)
$0.50/1 Crest Toothpaste or Liquid Gel, exp. 9/30/12 (P&G 08/26/12)
$0.75/1 Crest Toothpaste or Liquid Gel, exp. 8/31/12 (P&G 07/29/12)
$0.50/1 Crest Rinse, exp. 9/30/12 (P&G 08/26/12)
Get $10 ECB wyb Any Crest 3D White Strips (limit 1)
**Excludes T&T Size or Clearance**
$15 MIR Crest 3D White Intensive Professional Effects or 2 Hour Express Whitestrips printable
$7/1 Crest 3D White Strips Professional Effects, exp. 1/31/13 (Package Insert)
$10 MIR Crest 3D White Intensive Professional Effects or 2hour Express Whitestrips, exp. 10/31/12 (P&G 07/29/12 R)
$10 MIR Crest 3-D White Intensive Professional Effects, exp. 9/30/12 (P&G 08/26/12)
Get $5 ECB wyb $10 in Colgate Optic White Products (limit 2)
**Excludes Clearance**
$0.75/1 Colgate Optic White Toothpaste printable
$1/1 Colgate Max Fresh, Total, Optic White or Sensitive Toothpaste, exp. 9/1/12 (SS 08/12/12 R)
$0.75/1 Colgate Max Fresh, Total, Optic White or Sensitive Toothpaste, exp. 9/1/12 (SS 08/12/12)
All Organix Body Wash, Lotion, Shampoo or Conditioner 13oz – $4.99 ~ Get $1 ECB (limit 1)
$2/1 Organix Hair or Body Product, exp. 9/20/12 (SS 07/22/12 R)
Price as low as $1.99
Get $10 ECB wyb $20 Of John Frieda 1.69-12oz or All John Frieda Hair Color (limit 1)
$1/1 John Frieda Frizz-Ease Serum or Sheer Solution, exp. 9/1/12 (SS 06/10/12)
$3 off John Frieda Full Repair Styler or Treatment wyb Full Repair Shampoo or Conditioner, exp. 8/25/12 (SS 07/15/12)
$5/2 John Frieda Frizz-Ease Frizz Eliminator, Styler or Finisher, exp. 9/15/12 (SS 08/19/12 R)
$10 off John Frieda Precision Foam Colour wyb Shampoo AND Conditioner, exp. 9/9/12 (SS 08/05/12)
$1/1 John Frieda Full Repair Style Revival Heat Activated Spray, exp. 12/31/12 (Hangtag)
Price as low as Varies
Finesse Self Adjusting Shampoo or Condidioner 13oz or Stylers 7-8.5oz – $2.99 ~ Get $2 ECB (limit 1)
Infiniti Pro – $44.99 ~ Get $10 ECB (limit 1)
Conair Infiniti Pro Aplppliances – $34.99 ~ Get $10 ECB (limit 1)
John Frieda Straightener or Dryer – $44.99 ~ Get $10 ECB (limit 1)
Get $5 ECB wyb $15 In These Clairol Products (limit 1)
*Nice 'n Easy Foam $7.99, Root Touch Up, Natural Instincts or Nice 'n Easy Non Permanent $5.99*
$2/1 Clairol Hair Color, exp. 8/31/12 (SS 07/22/12)
$5/2 Clairol Natural Instincts or Nice 'N Easy Non-Permanent Hair Color, exp. 8/31/12 (SS 07/08/12)
$2/1 Clairol Nice 'N Easy or Natural Instincts, exp. 9/30/12 (SS 08/12/12)
$1/1 Clairol Nice 'N Easy or Natural Instincts Product, exp. 8/31/12 (SS 07/08/12)
$3/1 Clairol Natural Instincts or Nice 'N Easy Non-Permanent Hair Color Products, exp. 9/30/12 (SS 08/12/12)
$2/1 Clairol Hair Color, exp. 8/31/12 (P&G 07/29/12)
$3/1 Nice N Easy Color Blend Foam, exp. 8/31/12 (P&G 07/29/12)
$2/1 Clairol Hair Color, exp. 9/30/12 (P&G 08/26/12)
Price as low as Varies
Get $5 ECB wyb Venus Razor or Disposable Razors For Women (limit 1)
**Excludes Clearance**
$3/1 Venus Razor, Refill, Disposables or Daily Disposable, exp. 9/30/12 (P&G 08/26/12)
$3/1 Gillette Disposable Razor, exp. 9/30/12 (P&G 08/26/12)
B1G1 Gillette Disposable Razor, exp. 9/30/12 (RP 08/05/12)
$2/1 Gillette Mach3 Disposable, Sensor3 Disposable, CustomPlus 3 Disposable, Venus Disposable, Daisy Disposable or Daisy3 Disposable, exp. 8/31/12 (RP 07/22/12)
B1G1 Venus or Daisy Disposable Razor, exp. 9/30/12 (RP 08/05/12)
$1/1 Gillette Disposable Razor, exp. 9/30/12 (RP 08/12/12)
Price as low as Varies
Get $5 ECB wyb Gillette ProGlide Razor or Disposable Razors For Men (limit 1)
**Excludes Clearance**
$5 off Gillette ProGlide Razor wyb Gillette Razor or Disposable Razor, exp. 9/30/12 (P&G 08/26/12)
$3 off Gillette Fusion ProGlide Razor wyb Gillette Fusion Proglide Cartridge, exp. 8/31/12 (P&G 07/29/12)
$3/1 Gillette Disposable Razor, exp. 9/30/12 (P&G 08/26/12)
FREE Gillette Mach3 Razor wyb Gillette Razor or Disposable Razor, exp. 9/30/12 (P&G 08/26/12)
$3/1 Gillette Mach3 Razor, exp. 9/30/12 (RP 08/19/12)
B1G1 Gillette Disposable Razor, exp. 9/30/12 (RP 08/05/12)
$2/1 Gillette Mach3 Disposable, Sensor3 Disposable, CustomPlus 3 Disposable, Venus Disposable, Daisy Disposable or Daisy3 Disposable, exp. 8/31/12 (RP 07/22/12)
$4/1 Gillette Fusion Proglide Razor, exp. 9/30/12 (RP 08/12/12)
$1/1 Gillette Disposable Razor, exp. 9/30/12 (RP 08/12/12)
Price as low as Varies
Philips Norelco Power TouchRazor with Aquatec – $64.99 ~ Get $10 ECB (limit 1)
$10/1 Philips Norelco Electric Shaver printable
Price as low as $44.99
Philips Norelco Electric Razor 6945XL – $44.99 ~ Get $10 ECB (limit 1)
$10/1 Philips Norelco Electric Shaver printable
Price as low as $24.99
Get $10 ECB wyb $30 In RoC Skincare (limit 1)
**Excludes Clearance**
$3/1 RoC Skincare Product, exp. 9/30/12 (SS 08/19/12 R)
Price as low as Varies
Olay Total Effects Facial – $18.99 ~ Get $2 ECB (limit 3)
**Excludes Cloths & Tone Correcting**
$3/1 Olay Total Effects Facial Moisturizer or Facial Hair Removal, exp. 8/31/12 (P&G 07/29/12)
Price as low as $13.99
Olay Body Wash 15.2-23.6oz, Bath Bar 6pk or Ultra Lotion 20.2oz – $6.79 ~ Get $2 ECB (limit 3)
$1/1 Olay Bath Bar, Body Wash, In-Shower or Hand and Body Lotion, exp. 9/30/12 (P&G 08/26/12)
Price as low as $3.79
Olay Facial Hair Removal Duo – $23.99 ~ Get $2 ECB (limit 3)
$3/1 Olay Smooth Finish Facial Hair Removal Duo, exp. 9/30/12 (P&G 08/26/12)
$3/1 Olay Total Effects Facial Moisturizer or Facial Hair Removal, exp. 8/31/12 (P&G 07/29/12)
Price as low as $18.99
Get $5 ECB wyb $15 In Loreal Cosmetics (limit 1)
**Excludes Clearance**
$1/1 L'Oreal Paris Colour Riche Nail Product printable
$1/1 L'Oreal Product printable
$1/1 Colour Caresse by Colour Riche or L'Oreal Paris Lip Product printable
$2/1 L'Oreal Paris Face Product printable
$1/1 L'Oreal Colour Riche Nail Product, exp. 10/7/12 (RP 08/12/12)
$1/1 L'Oreal Paris Eye Product, exp. 9/16/12 (RP 07/22/12)
Price as low as Varies
Mars Chocolate Singles – 2/$1.98 ~ Get $1 ECB wyb 2 (limit 1)
$0.50/2 M&M's, Snickers, Twix, Milky Way, or 3 Musketeers, exp. 12/31/12 (Tearpad)
Price as low as $0.24 ea.
M&Ms Candies 9.9oz-12.6oz – 3/$10 ~ Get $3 ECB wyb 3 (limit 1)
FREE M&Ms Candies Snack Mix wyb (2) M&Ms Candies, exp. 9/9/12 (RP 07/29/12 R)
Price as low as $2.33 ea. + FREE M&M Snack Mix
Hershey's Simple Pleasures 5.6oz – 2/$6 ~ Get $1 ECB wyb 2 (limit 1)
$1/1 Hershey's Simple Pleasures printable
$2/1 Hershey's Simple Pleasures Chocolates, exp. 9/30/12 (SS 08/19/12)
Price as low as $0.50 ea.
Lipton Tea 128oz or Gatorade 20oz 4pk – 2/$6 ~ Get $1 ECB wyb 2 (limit 1)
$0.50/1 Lipton Tea Product, exp. 1/31/13 (Making Life Better Unilever Booklet)
Price as low as $2.00 ea.
Get A $4 ECB wyb 2 Of These Products (limit 1)
Caltrate 60ct – $6.99
**Excludes Gummy Bites**
$1/1 Caltrate Product printable
$2/1 Caltrate Product printable
$1/1 Centrum Regular, Specialist, ProNutrients or Caltrate, exp. 10/12/12 (RP 08/26/12)
Price as low as $4.99
Centrum Sliver 80ct, Adults 100ct or Kids 80ct – $6.99
$3/1 Centrum Adults Under 50, Women Under 50, or Men Under 50 printable
Price as low as $3.99
Advil Pain Relief 40-50ct or PM16-20ct or Childrens Liquid 0.5 or 4oz – $4.49
$1/1 Advil Pain Relief Products printable
$1/1 Advil PM, exp. 3/31/13 (Product Insert)
$1/1 Advil Product, exp. 8/31/12 (RP 05/20/12)
$1/1 Advil PM, Children, Infant, or ThermaCare, exp. 10/13/12 (RP 08/26/12)
$1/1 Advil PM, exp. 8/31/12 (RP 05/20/12)
$1.50/1 Advil Children's Product printable
$1/1 Children's Advil Suspension printable
Price as low as $2.99
Advil Congestion Relief 10ct or Cold & Sinus 20ct – $4.99
$2/1 Advil Congestion Relief printable
$1/1 Dimetapp, Robitussin, Advil Congestion or Allergy, exp. 10/13/12 (RP 08/26/12)
$1/1 Advil Product, exp. 8/31/12 (RP 05/20/12)
Price as low as $2.99
Robitussin Liquid or 40ct or Childrens Dimetapp 4oz – $4.99
$2/1 Dimetapp Product printable
$1/1 Dimetapp, Robitussin, Advil Congestion or Allergy, exp. 10/13/12 (RP 08/26/12)
Price as low as $2.99
Non ECB Deals
50% Off All Summer Clearance
Nature's Bounty Vitamin D 100-300ct, Fish Oil, CoQ-10, Flax or Red Yeast Rice – B1G1 Free (limit 6) $1/1 Nature's Bounty Vitamin or Supplement printable
$1/1 Nature's Bounty Product, exp. 9/4/12 (RP 08/05/12)
Lay's Chips – B1G1 Free (limit 6)
Edy's Ice Cream 48oz – B1G1 Free (limit 4)
Zyrtec 24Hr 30ct or Gels 25ct – 2/$30 (limit2)
$5/1 Zyrtec Product, exp. 9/15/12 (RP 08/19/12)
Price as low as $10.00 ea.
Select CVS Health & Beauty Products B1G1 50% Off
$1/1 CVS/pharmacy Brand Aftersun Pure Aloe Vera Sensitive Skin Gel, exp. 8/31/12 (CVS Send Them To Camp )
$2/1 CVS/pharmacy Brand Sunscreen Lotion SPF 15, exp. 8/31/12 (CVS Send Them To Camp )
$2/1 CVS Brand Suncare Product, exp. 9/30/12 (CVS Reinventing Beauty Summer 2012)
$2/1 CVS/pharmacy Brand Antibiotic Ointment, exp. 8/31/12 (CVS Send Them To Camp )
$5/1 CVS Brand Renewal Anti-Aging Product, exp. 9/30/12 (CVS Reinventing Beauty Summer 2012)
$2/1 CVS Pharmacy Brand Gentle Moisture Product, exp. 9/30/12 (CVS Reinventing Beauty Summer 2012)
$2/1 CVS/pharmacy Brand Flexible Fabric Bandages, exp. 8/31/12 (CVS Send Them To Camp )
$2/1 CVS/pharmacy Brand Hand Sanitizer Pens, exp. 8/31/12 (CVS Send Them To Camp )
Carefree 36-60ct – $2.49
$0.50/1 Carefree Product, exp. 10/15/12 (SS 08/26/12)
$0.50/1 Carefree Product, exp. 8/31/12 (SS 07/22/12)
$0.50/1 Stayfree, Carefree or O.B. Product, exp. 8/31/12 (RP 07/29/12 #2)
Price as low as $1.99
Huggies Diapers Big Pak – $19.99
$1.50/1 Huggies Diapers, exp. 9/8/12 (SS 08/12/12)
$1.50/1 Huggies Little Movers, Little Snugglers or Overnites Diapers, exp. 9/8/12 (SS 08/12/12)
Price as low as $18.49
Always Pads 20-48ct or Dri-liners 60-80ct – $5.99
**Excludes Infinty or Radiant**
$1.50/2 Always Pantiliners, exp. 8/31/12 (P&G 07/29/12)
$1.50/2 Always Pads or Feminine Cleansing Cloths, exp. 8/31/12 (P&G 07/29/12)
$0.50/1 Always Pads or Cleansing Cloths, exp. 9/30/12 (P&G 08/26/12)
$0.50/1 Always Pantiliners, exp. 9/30/12 (P&G 08/26/12)
Price as low as $5.24
Scope Mouthwash 1L – $2.99
$1.50/1 Scope Product, exp. 9/30/12 (P&G 08/26/12)
$0.75/1 Scope Mouthwash, exp. 8/31/12 (P&G 07/29/12)
Price as low as $1.49
Fixodent Adhesive 2-2.7oz – $3.99
$1/1 Fixodent Adhesive, exp. 8/31/12 (P&G 07/29/12)
$1/1 Fixodent Item, exp. 9/30/12 (P&G 08/26/12)
Price as low as $2.99
Conair Hairbrushes or Combs B1G1 Free
Essence of Beauty Bath Accessories, Fragrances or Skin Care – B1G1 50% Off
**Excludes T.S.**
$2/$10 Essence of Beauty Purchase, exp. 9/30/12 (CVS Reinventing Beauty Summer 2012)
Price as low as Varies
CoverGirl Clean Liquid or Pressed Powder – 2/$10
$1/1 CoverGirl Product, exp. 1/31/13 (Package Insert)
$3/2 CoverGirl Product, exp. 9/30/12 (P&G 08/26/12)
$3/2 CoverGirl Product, exp. 8/31/12 (P&G 07/29/12)
$1/1 CoverGirl Product, exp. 8/31/12 (P&G 07/29/12)
$1/1 CoverGirl Face Product, exp. 9/30/12 (RP 08/12/12)
Price as low as $3.50
All Artificial Nails & Lashes – B1G1 50% Off
**Excludes Glu**
$1/1 ImPRESS Press-On Manicure by Broadway Nails printable
$3/1 Sensational Essentials Nail Kit printable
$1.50/1 Nutra Nail Product, exp. 9/30/12 (CVS Reinventing Beauty Summer 2012)
$1/1 Nutra Nail Product printable
$1.00 off Kiss Nail Dress
$1.00 off Kiss Premium Lash Product
$1.00 off Kiss & Broadway Artificial Nail Products
Price as low as Varies
All Rimmel Cosmetics – B1G1 50% Off
$1/1 Rimmel London ScandalEyes Mascara, exp. 9/30/12 (RP 07/29/12)
$1/1 Rimmel London Product, exp. 9/30/12 (RP 07/29/12)
$1/1 Rimmel Product, exp. 10/31/12 (RP 08/26/12 R)
$1/1 Rimmel ScandalEyes, exp. 10/31/12 (RP 08/26/12)
Price as low as Varies
Revlon Face, Eye or Lip – B1G1 50% Off
$2/1 Revlon ColorStay Whipped Creme Makeup printable
$1/1 Revlon Color Cosmetic, exp. 9/9/12 (SS 08/05/12)
Price as low as Varies
All Duracell Batteries – B1G1 50% Off
$0.50/1 Duracell Coppertop Ultra Power, Ultra Photo Lithium or Specialty Batteries, exp. 8/31/12 (P&G 07/29/12 R)
$5 MIR P&G Product Purchase rebate
$1.50/1 Duracell Rechargeable Batteries or Charger or Hearing Aid Batteries, exp. 8/31/12 (P&G 07/29/12)
$0.75/1 Duracell Coppertop Ultra Power, Ultra Photo Lithium or Specialty Batteries, exp. 8/31/12 (P&G 07/29/12)
$0.75/1 Duracell Copper, Ultra Power, Photo or Specialty Batteries, exp. 9/30/12 (P&G 08/26/12)
$1.50/1 Duracell Rechargeable Batteries, Charger or Hearing Aid Batteries, exp. 9/30/12 (P&G 08/26/12)
Price as low as Varies
4×6 Digital Prints Buy 60 Get 20 Free
Scotch Mailing Supplies – B1G1 50% Off
$0.50/1 Scotch Heavy Duty Shipping Packaging Tape printable
$0.50/1 Scotch Heavy Duty Shipping Packaging Tape printable
$0.50/1 Scotch Heavy Duty Shipping Packaging Tape, exp. 9/30/12 (SS 07/22/12 R)
Price as low as Varies
Cascade Gel or Powder 75oz or ActionPacs 16-20ct – $4.99
$1/1 Cascade Product, exp. 9/30/12 (P&G 08/26/12)
$1/1 Cascade Product, exp. 8/31/12 (P&G 07/29/12)
Price as low as $3.99
Febreze Noticeables Dual Scented Refill – $3.99
$0.50/1 Febreze Noticeables Refill, exp. 9/30/12 (P&G 08/26/12)
$1/1 Febreze Noticeables Refill (Home Made Simple Mailer)
Price as low as $2.99
Febreze Air Effects or Set & Refresh – $2.99
$0.50/1 Febreze Air Effects or Fabric Refresher (Home Made Simple Mailer)
$1/1 Febreze Set & Refresh, exp. 10/31/12 (Home Made Simple Mailer)
$0.50/1 Febreze Set & Refresh, exp. 9/30/12 (P&G 08/26/12)
$1/1 Febreze Air Effects, exp. 9/30/12 (P&G 08/26/12)
Price as low as $1.99
Febreze Fabric Refresher – $4.99
$1/1 Febreze Fabric Refresher, exp. 10/31/12 (Product Insert)
$2/1 Febreze Laundry Odor Eliminator printable
$0.50/1 Febreze Air Effects or Fabric Refresher (Home Made Simple Mailer)
$1/1 Febreze Fabric Refresher Spray, exp. 9/30/12 (P&G 08/26/12)
$0.50/1 Febreze Fabric Refresher Product, exp. 8/31/12 (P&G 07/29/12)
Price as low as $2.99
Cottonelle Flushable Moist Wipes 42ct – $1.99
$0.50/2 Cottonelle Flushable Moist Wipes, exp. 9/23/12 (SS 08/12/12)
$0.75/2 Cottonelle Flushable Moist Wipes, exp. 12/31/12 (Peelie)
Price as low as $1.61ea.
Purex 25-33 loads or Packs 18ct – B1G1 Free
Downy 51-54 oz, Un Stopables 13.2oz or Bounce Sheets 120ct – $5.99
$2/3 Tide Detergent, Boost, To Go, Downy or Bounce, exp. 9/30/12 (P&G 08/26/12)
$1/2 Tide Detergent, Boost, To Go, Downy or Bounce, exp. 9/30/12 (P&G 08/26/12)
$0.40/1 Tide Detergent, Boost, To Go, Downy or Bounce, exp. 9/30/12 (P&G 08/26/12)
$2/2 Tide Detergent or Downy, exp. 8/31/12 (P&G 07/29/12)
$0.75/1 Tide Detergent or Downy, exp. 8/31/12 (P&G 07/29/12)
Price as low as $4.99
Fiber One Cereal – $2.99
$0.75/1 Fiber One Cereal printable
$1/2 Fiber One Cereal, exp. 10/6/12 (SS 08/26/12)
$0.75/1 Fiber One Cereals (SavingStar.com)
Price as low as $2.24
Sunsweet Prunes or Apricots – 2/$6
$0.55/1 Sunsweet Dried Fruit printable
Price as low as $2.45
Hormel Compleats Microwave Meals – 2/$4
$1/1 Hormel Compleats Microwave Meal printable
$1/2 Hormel Compleats Kids Microwave Meal printable
$1/2 Hormel Compleats Kids Microwave Meals, exp. 10/15/12 (SS 08/19/12)
$1/2 Hormel Compleats Microwave Meals, exp. 10/15/12 (SS 08/19/12)
$1/1 Hormel Compleats Microwave Meals, exp. 10/15/12 (SS 08/19/12 R)
$0.55/1 Hormel Compleats Kids Microwave Meals, exp. 10/15/12 (SS 08/19/12 R)
Price as low as $1.00
DOLE Fruit Cups 4pk – 2/$4
$0.55/2 DOLE Fruit Bowls Fruit in 100% Juice printable
Price as low as $1.75 ea.
Gevalia Coffee 12oz Bag – $5.99
$1/1 Gevalia Coffee Bag, exp. 10/31/12 (Maxwell House Peelie)
Price as low as $4.99
Lipton Tea 10-100ct – 2/$6
$0.50/1 Lipton Tea Product, exp. 1/31/13 (Making Life Better Unilever Booklet)
Price as low as $2.50
Welch's Jelly 32oz – 2/$5
$0.35/1 Welch's Jam, Jelly or Spread, exp. 9/30/12 (RP 07/29/12)
Price as low as $2.15
Skippy Peanut Butter – 2/$5
$0.35/1 Skippy Natural Peanut Butter Spread printable
$0.75/2 Skippy Natural Peanut Butter Spread printable
Price as low as $2.12 ea.
Kellogg's Cereal 2/$4
**Apple Jacks, Raisin Bran, Fruit Loops**
$1/3 Kellogg's Apple Jacks, Corn Pops or Froot Loops Cereal printable
$1/2 Kellogg's Raisin Bran, Kellogg's Crunchy Nut or Kellogg's Smart Start Cereal printable
$1/3 Kellogg's Apple Jacks, Corn Pops or Froot Loops Cereal printable
$1/3 Kellogg's Apple Jacks, Corn Pops or Froot Loops Cereal printable
$1/3 Kellogg's Krave, Frosted Flakes, Apple Jacks, Froot Loops, Corn Pops, or Frosted Mini-Wheats Little Bites Cereal, exp. 9/9/12 (RP 07/29/12 #2 R)
$0.50/1 Kellogg's Apple Jacks printable
Price as low as $1.50
Twizzler Candy – 2/$4
$1/3 Twizzler Candy, exp. 9/16/12 (SS 07/29/12)
Price as low as $1.66 ea.
Kellogg's Pop-Tarts 8ct or Cars Fruit Snacks10ct. – 2/$4
$0.70/1 Kellogg's Pop-Tarts, Mini Crisps, Toasters Pastries printable
$1/3 Kellogg's Pop-Tarts, exp. 3/31/13 (Package Insert)
$1/3 Kellogg's Pop-Tarts or Pop-Tarts Mini Crisps, exp. 9/9/12 (RP 07/29/12 R)
$1/1 Kellogg's Pop-Tarts or Pop-Tarts Mini Crisps, exp. 9/9/12 (RP 07/29/12 R)
$1/1 Kellogg's Pop-Tarts or Pop-Tarts Mini Crisps, exp. 9/9/12 (RP 07/29/12 R)
Price as low as $1.00
Planters Nutrition, Deluxe or Cashews – 2/$9
$1/1 Planters Nutrition Product printable
$1/1 Planters Product, exp. 8/31/12 (SS 06/24/12)
$1/1 Planters Nut-rition Product, exp. 8/31/12 (SS 05/20/12)
Price as low as $4.00
Pringles 5.7-6.75 – 4/$6
**Excludes Fat Free**
$1/4 Pringles Super Stack Cans, exp. 8/31/12 (RP 07/22/12)
$1/4 Pringles Super Stack Cans, exp. 9/30/12 (RP 08/19/12)
Price as low as $1.25 ea.
Nabisco Wheat Thins, Triscuit, Ritz 6-15.1 or Keebler Club 16oz – 2/$5
$1/2 Nabisco Cookies or Crackers printable
$1/2 Nabisco Cookies or Crackers printable
$0.75/1 Nabisco Cookies or Crackers, exp. 10/5/12 (SS 08/05/12)
$0.75/2 Nabisco Cookies or Crackers, exp. 10/5/12 (SS 08/05/12 R)
$1/2 Nabisco Cookies or Crackers, exp. 10/5/12 (SS 08/05/12 R)
$1/2 Nabisco Crackers, exp. 9/30/12 (Kraft Foods Comida y Familia Booklet )
Price as low as $1.75
Sunsweet Prune Juice 64oz – 2/$7
$0.75/1 Sunsweet Prune Juice printable
Price as low as $2.75
Truvia Natural Sweetener 40ct – $2.99
$0.75/1 Truvia Natural Sweetener printable
$0.75/1 Truvia Natural Sweetener printable
$1/1 Truvia Natural Sweetener or Baking Blend With Sugar, exp. 8/31/12 (RP 06/17/12)
Price as low as $1.99
Heinz Tomato Ketchup 10 oz Pouch – $1.00
$0.50/1 Heinz Tomato Ketchup, exp. 9/30/12 (SS 08/19/12 R)
$0.25/1 Heinz Tomato Ketchup, exp. 9/30/12 (SS 08/19/12 R)
Price as low as $0.50
Pepsi Products 12pk – $4/$11
Back To School
Crayola Products – B1G1 50% Off ~ Get $3 ECB wyb $15 in Crayola
**Excludes iMark & Clearance**
Sharipe 8ct or Expo Dry Erase Kit – $5.99 ~ Get $3 ECB wyb $15 on these (limit 5)
**Excludes Clearance Items**
Caliber 100% Tree Free Paper 400ct – $3.99
Lunch Carriers or Backpacks – B1G1 50% Off
HP Black Ink Cartridge – $15.99
FREEBIES
Stayfree Ultra Thin Overnight Maxi Pads 14pk 1.99
$2/1 Stayfree Product, exp. 10/15/12 (SS 08/26/12)
$2/1 Stayfree Product, exp. 8/31/12 (SS 07/22/12)
$0.50/1 Stayfree, Carefree or O.B. Product, exp. 8/31/12 (RP 07/29/12 #2)
$1/1 Stayfree Product printable
As low as FREE
Zentrip Motion Sickness Prevention, 8pk Thinstrips 3.00
Buy 1, Get Back $3 Register Reward
FREE, After Register Reward
All Laundry Detergent 84-96 Loads 11.99
Buy 1, Get Back $1 Register Reward
$0.75/1 All Laundry Detergent printable
$1/1 All Liquid, Powder or Mighty Pacs Laundry Detergent, exp. 9/9/12 (RP 07/29/12)
As low as $9.99
Help! 16ct I've Cut Myself or 8ct I Have A Blister 3.00
Buy 1, Get Back $3 Register Reward
FREE, After Register Reward
ReNew Life Heartburn Out 1oz 10.00
Buy 1, Get Back $10 Register Reward
FREE, After Register Reward
Register Rewards
John Frieda Hair Care & Precision Foam Hair Color
Spend $15, Get Back $5 Register Reward
$10 off John Frieda Precision Foam Colour wyb Shampoo AND Conditioner, exp. 9/9/12 (SS 08/05/12)
$5/2 John Frieda Frizz-Ease Frizz Eliminator, Styler or Finisher, exp. 9/15/12 (SS 08/19/12 R)
$3 off John Frieda Full Repair Styler or Treatment wyb Full Repair Shampoo or Conditioner, exp. 8/25/12 (SS 07/15/12)
$1/1 John Frieda Frizz-Ease Serum or Sheer Solution, exp. 9/1/12 (SS 06/10/12)
VARIES
Glade Lasting Impressions or Sense & Spray Starter Kit 7.99
Buy 1, Get Back $3 Register Reward
$2/1 Glade Sense & Spray Starter Kit printable
$2/1 Glade Sense & Spray Starter Kit printable
$1/1 Glade PlugIns Scented Oil Warmer or Starter Kit printable
$1/1 Glade PlugIns Scented Oil Warmer or Starter Kit (Recyclebank)
As low as $2.99
Crest Pro-Health Clinical Toothpaste 4-4.1oz 3.49
Buy 1, Get Back $2.50 Register Reward
$5 MIR P&G Product Purchase rebate
$0.75/1 Crest Toothpaste or Liquid Gel, exp. 8/31/12 (P&G 07/29/12)
$0.50/1 Crest Toothpaste or Liquid Gel, exp. 9/30/12 (P&G 08/26/12)
As low as $0.24
Gillette Venus or Fusion ProGlide Razor System 9.99
Buy 1, Get Back $4 Register Reward
$4/1 Gillette Fusion Proglide Razor, exp. 9/30/12 (RP 08/12/12)
$3/1 Venus Razor, Refill, Disposables or Daily Disposable, exp. 9/30/12 (P&G 08/26/12)
$5 off Gillette ProGlide Razor wyb Gillette Razor or Disposable Razor, exp. 9/30/12 (P&G 08/26/12)
$3 off Venus Refillable Razor wyb Venus Refill Pack, exp. 8/31/12 (P&G 07/29/12 R)
$3 off Gillette Fusion ProGlide Razor wyb Gillette Fusion Proglide Cartridge, exp. 8/31/12 (P&G 07/29/12)
As low as $1.99
Crest 3D White Whitestrips 8-40pk (Excludes 20pk Vivid) 54.99
Buy 1, Get Back $10 Register Reward
$10 MIR Crest 3D White Intensive Professional Effects or 2hour Express Whitestrips, exp. 10/31/12 (P&G 07/29/12 R)
As low as $34.99
$5 Register Reward WYB $15 in Participating Caltrate, Centrum,Advil, ThermaCare or Cough Cold or Congestion Relief
Spend $15. Get Back $5 Register Reward
Caltrate 100-200ct or Centrum ProNutrients, Specialist, 200ct Original, Ultra or Silver Ultra or 150-220ct Silver – $4 OFF
$2/1 Caltrate Product printable
$2/1 Caltrate Product printable
$1/1 Caltrate Product printable
$2/1 Caltrate Product printable
$1/1 Caltrate Product printable
$1/1 Caltrate Product printable
$1/1 Centrum Regular, Specialist, ProNutrients or Caltrate, exp. 10/12/12 (RP 08/26/12)
$7/2 Centrum Multivitamin and ProNutrients Supplement printable
$3/1 Centrum Adults Under 50, Women Under 50, or Men Under 50 printable
$2/1 Centrum Specialist printable
$5/1 Centrum ProNutrients Supplement printable
$2.25/1 Centrum Silver Multivitamin printable
$2/1 Centrum Silver printable
$2/1 Centrum Ultra Product printable
$2/1 Centrum Specialist printable
$5/2 Centrum Ultra Product printable
VARIES
Robitussin or Dimetapp 4oz or Robitussin 20ct – $5.00
$2/1 Dimetapp Product printable
$1/1 Dimetapp, Robitussin, Advil Congestion or Allergy, exp. 10/13/12 (RP 08/26/12)
As low as $3.00
Advil Congestion or Allergy & Congestion Relief 10ct – $5.00
$2/1 Advil Congestion Relief printable
$1/1 Dimetapp, Robitussin, Advil Congestion or Allergy, exp. 10/13/12 (RP 08/26/12)
As low as $3.00
Advil 32-40ct PM, 80ct Liqui-Gels or 100ct Tablets, Caplets or Gel Caplets – $8.00
$1/1 Advil Pain Relief Products printable
$1/1 Advil PM, exp. 8/31/12 (RP 05/20/12)
$1/1 Advil Product, exp. 8/31/12 (RP 05/20/12)
$1/1 Advil PM, Children, Infant, or ThermaCare, exp. 10/13/12 (RP 08/26/12)
As low as $7.00
Thermacare Heat Wraps 2-3pk – $6.00
$1/1 ThermaCare Product, exp. 8/31/12 (RP 05/20/12)
$1/1 Advil PM, Children, Infant, or ThermaCare, exp. 10/13/12 (RP 08/26/12)
As low as $5.00
Zzzquil Nighttime Sleep Aid 12ct or Liquid 6oz 4.99
Buy 1, Get Back $1 Register Reward
$2/1 Zzzquil Product, exp. 8/31/12 (P&G 07/29/12)
As low as $1.99
Childrens Allegra 12 Hour Allergy Relief 12ct or 4oz 9.99
$3/1 Allegra Children's Item printable
$2/1 Allegra, Children's Allegra or Allegra-D printable
$2/1 Allegra or Allegra-D Product printable
$2/1 Allegra or Children's Allegra Product, exp. 9/8/12 (SS 07/29/12)
As low as $6.99
Mucinex Fast-Max 20ct or 6oz 10.99
Buy 2, Get Back $3 Register Reward
$1/1 Mucinex Product printable
As low as $8.49 Each wyb 2
Zyrtec 24 Hour Allergy Relief 25-30ct 18.99
Buy 1, Get Back $4 Register Reward
$4/1 Zyrtec Product printable
$5/1 Zyrtec Product, exp. 9/15/12 (RP 08/19/12)
As low as $9.99
Garnier Fructis Shampoo or Conditioner 10.2-13oz or Select Stylers – 3/$10.00 ($3.99 Each)
Spend $15, Get Back $5 Register Reward
$1.00 off (1) GARNIER FRUCTIS Shampoo, Conditioner or Treatment
$1/1 Garnier Fructis Style Product, exp. 8/24/12 (RP 06/24/12)
As low as $1.33 Each wyb 5
Tampax Tampons 16-20pk, Always Maxi Pads12-18pk or Liners 64pk – 2/$8.00 ($4.99 Each)
Buy 2, Get Back $0.50 Register Reward
$5 MIR P&G Product Purchase rebate
$2/1 Tampax Pearl, Pearl Compak or Radiant, exp. 8/31/12 (P&G 07/29/12)
$2/1 Always Infinity, exp. 8/31/12 (P&G 07/29/12)
$2.50/2 Tampax Pearl or Radiant, exp. 9/30/12 (P&G 08/26/12)
$1.50/2 Tampax Product, exp. 8/31/12 (P&G 07/29/12)
$0.50/1 Tampax Product, exp. 9/30/12 (P&G 08/26/12)
$2.50/2 Always Infinity or Radiant Pads or Liners, exp. 9/30/12 (P&G 08/26/12)
$1.50/2 Always Pads or Feminine Cleansing Cloths, exp. 8/31/12 (P&G 07/29/12)
$1.50/2 Always Pantiliners, exp. 8/31/12 (P&G 07/29/12)
$0.50/1 Always Pads or Cleansing Cloths, exp. 9/30/12 (P&G 08/26/12)
$0.50/1 Always Pantiliners, exp. 9/30/12 (P&G 08/26/12)
As low as $1.75 Each wyb 2
Zegerid OTC Acid Reducer 42ct 22.99
Buy 1, Get Back $4 Register Reward
$3/1 Zegerid OTC Product printable
$6/1 Zegerid OTC, exp. 8/25/12 (SS 07/22/12 R)
As low as $12.99
Prilosec OTC Acid Reducer 42ct 24.99
Buy 1, Get Back $2 Register Reward
$1/1 Prilosec Product, exp. 8/31/12 (P&G 07/29/12)
$1/1 Prilosec OTC Product, exp. 9/30/12 (P&G 08/26/12)
As low as $21.99
Clearblue Digital Pregnancy Tests, 2pk 15.99
Buy 1, Get Back $2 Register Reward
$1/1 Clearblue Pregnancy Test, exp. 9/30/12 (P&G 08/26/12)
As low as $12.99
Align Digestive Care 42ct 38.99
Buy 1, Get Back $3 Register Reward
$3/1 Align Product, exp. 8/31/12 (P&G 07/29/12)
$3/1 Align Product, exp. 9/30/12 (P&G 08/26/12)
As low as $32.99
Glade Plugins Warmer, 2pk Plugins Scented Oil or Lasting Impressions Refills, Automatic Spray Refill 6.2oz or Scented Oil Canle Holder with 3 Refills 4.49
Buy 1, Get Back $1 Register Reward
$1/2 Glade Sense & Spray Refills printable
$1/2 Glade Sense & Spray Refills printable
$1/2 Glade Automatic Spray Refills printable
$1/2 Glade Automatic Spray Refills printable
$1 off Glade Scented Oil Refills printable
$1/1 Glade PlugIns Scented Oil Warmer or Starter Kit printable
$1/1 Glade PlugIns Scented Oil Warmer or Starter Kit (Recyclebank)
$1/1 Glade Jar or Scented Oil Candle Product (Recyclebank)
As low as $2.49
Colgate Optic White Toothpaste 4oz, Mouthwash 8oz or 360 Pro-Relief Optic White or Surround Toothbrush 2.99
Buy 1, Get Back $1 Register Reward
$0.75/1 Colgate Optic White Toothpaste printable
$1/1 Colgate Toothpaste, exp. 9/15/12 (SS 08/26/12)
$1/1 Colgate Max Fresh, Total, Optic White or Sensitive Toothpaste, exp. 9/1/12 (SS 08/12/12 R)
$0.75/1 Colgate Max Fresh, Total, Optic White or Sensitive Toothpaste, exp. 9/1/12 (SS 08/12/12)
$1/2 Colgate Adult or Kids Toothbrush, exp. 9/1/12 (SS 08/12/12 R)
$0.40/1 Colgate Adult or Kids Toothbrush, exp. 9/1/12 (SS 08/12/12)
As low as $0.99
Walgreens TRUEresult Blood Glucose Monitor 14.99
Submit for $14.99 MIR, in Package
FREE, After Rebate
Non Register Rewards
Vanity Fair 14pk Plates, 100pk Napkins or Dixie 20-45pk Plates, 24pk Bowls or 180ct Napkins – BOGO FREE
$0.55/1 Dixie Napkins printable
$0.55/1 Dixie Napkins, exp. 11/19/12 (RP 08/19/12 R)
$0.55/1 Vanity Fair Napkins, exp. 9/24/12 (RP 06/24/12)
$1/2 Vanity Fair Napkins, exp. 9/24/12 (RP 06/24/12 R)
VARIES (Use TWO Coupons)
Kleenex Facial Tissue 50, 75, 90 or 184 Sheets – BOGO FREE
$0.50 off 3 Kleenex Product, exp. 9/23/12 (SS 08/12/12)
VARIES
Nice! Single Roll Ultra Paper Towles – 2/$3.00 ($1.69 Each)
Purex Laundry Detergent 33 Loads 1.99
Dawn Dish Liquid 19-24oz 2.99
$0.75/1 Dawn Hand Renewal, Power Clean, Bleach Alternative or Oxi Item, exp. 9/30/12 (P&G 08/26/12)
$0.50/1 Dawn Product, exp. 9/30/12 (P&G 08/26/12)
$0.50/1 Dawn Product, exp. 8/31/12 (P&G 07/29/12)
As low as $2.24
Tide Stain Release 10pk, Downy Liquid 40 Loads or Bounce or Downy Sheets 70-80pk 3.99
$5 MIR P&G Product Purchase rebate
$2/2 Tide Detergent or Downy, exp. 8/31/12 (P&G 07/29/12)
$0.75/1 Tide Detergent or Downy, exp. 8/31/12 (P&G 07/29/12)
$2/3 Tide Detergent, Boost, To Go, Downy or Bounce, exp. 9/30/12 (P&G 08/26/12)
$0.50/1 Tide Boost, exp. 8/31/12 (P&G 07/29/12)
$1/2 Tide Detergent, Boost, To Go, Downy or Bounce, exp. 9/30/12 (P&G 08/26/12)
$0.40/1 Tide Detergent, Boost, To Go, Downy or Bounce, exp. 9/30/12 (P&G 08/26/12)
As low as $2.99 Each wyb 2 Downy
Quilted Northern Bath Tissue 9 Big Rolls 3.49
Viva Paper Towels, 6 Rolls 5.99
$1/1 Viva Paper Towels (Walgreens, Sept)
$0.50/2 Rolls + Viva Paper Towels printable
$0.25/1 Viva Paper Towels Big Rolls, exp. 9/2/12 (SS 07/08/12)
As low as $4.49, After Stack
Scott Bathroom Tissue 12 Rolls 7.49
$0.70/4 Scott Naturals Bath Tissue printable
$1/12 Scott Extra Soft Bath Tissue Rolls, exp. 9/16/12 (SS 08/12/12)
As low as $6.49, if variety included
Gillette Disposable Razors or Select AP/Deodorant 1.7-4oz, Satin Care or Series Shave Gel or Cream 7-9oz – BOGO 50% OFF
$1/1 Gillette Fusion ProGlide Shave Prep or Fusion ProSeries Skin Care Item, exp. 8/31/12 (P&G 07/29/12)
$0.55/1 Gillette Satin Care Shave Prep, exp. 8/31/12 (RP 07/22/12)
$1/2 Gillette Deodorant or Body Wash, exp. 8/31/12 (P&G 07/29/12)
$1/2 Gillette Deodorant or Body Wash, exp. 9/30/12 (P&G 08/26/12)
$5 off Gillette ProGlide Razor wyb Gillette Razor or Disposable Razor, exp. 9/30/12 (P&G 08/26/12)
$3/1 Venus Razor, Refill, Disposables or Daily Disposable, exp. 9/30/12 (P&G 08/26/12)
$1/1 Gillette Fusion Shave Prep or Pro Series Skin Care, exp. 9/30/12 (P&G 08/26/12)
FREE Gillette Mach3 Razor wyb Gillette Razor or Disposable Razor, exp. 9/30/12 (P&G 08/26/12)
$1/1 Gillette Disposable Razor, exp. 9/30/12 (RP 08/12/12)
B1G1 Venus or Daisy Disposable Razor, exp. 9/30/12 (RP 08/05/12)
B1G1 Gillette Disposable Razor, exp. 9/30/12 (RP 08/05/12)
$2/1 Gillette Mach3 Disposable, Sensor3 Disposable, CustomPlus 3 Disposable, Venus Disposable, Daisy Disposable or Daisy3 Disposable, exp. 8/31/12 (RP 07/22/12)
$3/1 Gillette Disposable Razor, exp. 9/30/12 (P&G 08/26/12)
VARIES
Secret or Old Spice AP/Deodorant or Body Spray 1.6-4oz – BOGO 50% OFF
$2/1 Secret Clinical Strength, exp. 8/31/12 (P&G 07/29/12)
$1/1 Secret Clinical Strength, exp. 9/30/12 (P&G 08/26/12)
$1/1 Secret Clinical Strength, exp. 9/30/12 (P&G 08/26/12)
$1/2 Secret Deodorant or Body Spray, exp. 8/31/12 (P&G 07/29/12)
$1/2 Old Spice Product, exp. 9/30/12 (P&G 08/26/12)
$1/2 Old Spice Product, exp. 8/31/12 (P&G 07/29/12)
$5 MIR P&G Product Purchase rebate
VARIES
Softsoap 7.5-8.5oz Hand Soap – BOGO FREE
$0.35/1 SoftSoap Liquid Hand Soap, exp. 9/1/12 (SS 08/12/12)
$0.50/1 SoftSoap Liquid Hand Soap Refill, exp. 9/1/12 (SS 08/12/12)
$1/1 SoftSoap Liquid Hand Soap, exp. 9/1/12 (SS 08/12/12 R)
VARIES (Use TWO Coupons)
Caress & Lever 2000 Bar Soap & Body Wash – BOGO FREE
$0.75/1 Caress Body Wash or Bar Pack, exp. 8/26/12 (RP 07/29/12)
$1/1 Lever 2000 Bar Soap or Body Wash printable
VARIES (Use TWO Coupons)
Safeguard 4pk or Ivory 10pk Bar Soap, Gillette or Old Spice Body Wash 16-18oz or Olay 2-4pk Bar Soap, Body Wash 10-23.6oz or Lotion 8.4-20.2oz – BOGO 50% OFF
$5 MIR P&G Product Purchase rebate
$10/$30 MIR Olay Products printable
$0.30/1 Ivory or Safeguard Cleansing Product, exp. 9/30/12 (P&G 08/26/12)
$0.30/1 Ivory or Safeguard Personal Cleansing Product, exp. 8/31/12 (P&G 07/29/12)
$0.50/1 Old Spice Body Wash, exp. 9/30/12 (P&G 08/26/12)
$1/2 Old Spice Product, exp. 9/30/12 (P&G 08/26/12)
$1/2 Old Spice Product, exp. 8/31/12 (P&G 07/29/12)
$1/2 Gillette Deodorant or Body Wash, exp. 9/30/12 (P&G 08/26/12)
$1/2 Gillette Deodorant or Body Wash, exp. 8/31/12 (P&G 07/29/12)
$1/1 Olay Bath Bar, Body Wash, In-Shower or Hand and Body Lotion, exp. 9/30/12 (P&G 08/26/12)
FREE Olay Body Bar,Body Wash Shower Body Lotion wyb Olay Facial or Cleanser, exp. 8/31/12 (P&G 07/29/12)
$1/2 Olay Simply Product, exp. 9/30/12 (RP 08/05/12)
$1/1 Olay Simply Product, exp. 9/30/12 (RP 08/05/12 R)
VARIES
Yardley Cleansing Bar 4.5oz or Shower Gel 16oz – 2/$4.00 ($2.49 Each)
Dove Personal Care (Excludes Shampoo & Conditioner 25.4oz) – BOGO 50% OFF
$1/1 Dove Body Wash printable
$1/1 Dove Men+Care Antiperspirant or Deodorant printable
$2/1 Dove Clinical Deodorant printable
$1.50/2 Dove Men+Care Body and Face Bar and Dove Beauty Bar printable
$1/1 Dove Visible Care Body Wash printable
$1/1 Dove Men & Care Body Wash, Body & Face Bar, or Active Clean Shower Tool printable
$1/1 Dove Clear Tone Deodorant printable
$1.50 off Dove Body Wash AND Dove Shampoo or Conditioner (Recyclebank)
$1/1 Dove Style+Care Product printable
$1.50/2 Dove Hair Conditioners printable
$0.75/2 Dove Men+Care Antiperspirant or Deodorant, exp. 8/26/12 (RP 07/29/12)
$1/1 Dove Men+Care Body and Face Bar, exp. 8/26/12 (RP 07/29/12)
$1/1 Dove Men+Care Body and Face Wash or Active Clean Shower Tool, exp. 8/26/12 (RP 07/29/12)
$0.50/1 Dove Beauty Bar Pack, exp. 8/26/12 (RP 07/29/12)
$1/1 Dove Body Wash, exp. 8/26/12 (RP 07/29/12)
$1/1 Dove Men+Care Antiperspirant or Deodorant, exp. 9/23/12 (RP 08/26/12 R)
$2/1 Dove Clinical Protection Antiperspirant/Deodorant, exp. 8/26/12 (RP 07/29/12)
$2/1 Dove Body Wash, exp. 8/26/12 (RP 07/29/12)
$3/2 Dove Hair Care Product, exp. 8/26/12 (RP 07/29/12)
VARIES
Clairol Nice 'n Easy, Root Touch Up or Gray Solution Hair Color (Excludes Perfect 10, Foam & Non Permanent) – BOGO 50% OFF
$2/1 Clairol Hair Color, exp. 8/31/12 (SS 07/22/12)
$2/1 Clairol Nice 'N Easy or Natural Instincts, exp. 9/30/12 (SS 08/12/12)
$2/1 Clairol Hair Color, exp. 9/30/12 (P&G 08/26/12)
$2/1 Clairol Hair Color, exp. 8/31/12 (P&G 07/29/12)
$1/1 Clairol Nice 'N Easy or Natural Instincts Product, exp. 8/31/12 (SS 07/08/12)
$5 MIR P&G Product Purchase rebate
VARIES
Clairol Nice 'n Easy Non Permanent Hair Color 5.99
$5 MIR P&G Product Purchase rebate
$3/1 Clairol Natural Instincts or Nice 'N Easy Non-Permanent Hair Color Products, exp. 9/30/12 (SS 08/12/12)
$2/1 Clairol Hair Color, exp. 9/30/12 (P&G 08/26/12)
$2/1 Clairol Hair Color, exp. 8/31/12 (P&G 07/29/12)
$2/1 Clairol Nice 'N Easy or Natural Instincts, exp. 9/30/12 (SS 08/12/12)
$2/1 Clairol Hair Color, exp. 8/31/12 (SS 07/22/12)
$1/1 Clairol Nice 'N Easy or Natural Instincts Product, exp. 8/31/12 (SS 07/08/12)
$5/2 Clairol Natural Instincts or Nice 'N Easy Non-Permanent Hair Color, exp. 8/31/12 (SS 07/08/12)
As low as $2.99
L'Oreal Healthy Look Creme or Root Rescue Hair Color 5.99
$2/1 L'Oreal Paris Haircolor Product printable
$1/1 L'Oreal Paris Haircolor Product printable
$2/1 L'Oreal Healthy Look Creme Gloss Color, exp. 9/16/12 (RP 07/22/12)
$2/1 L'Oreal Preference, Feria or Healthy Look Creme Gloss Haircolor Product, exp. 10/1/12 (RP 07/29/12 #2)
$1/1 L'Oreal Haircolor Product, exp. 10/7/12 (RP 08/12/12)
$4/2 L'Oreal Haircolor Product, exp. 10/7/12 (RP 08/12/12)
$1/1 L'Oreal Paris Haircolor @Walgreens, exp. 11/19/12 (RP 08/19/12)
$2/1 L'Oreal Paris Haircolor @Walgreens, exp. 11/19/12 (RP 08/19/12 R)
As low as $3.99
Head & Shoulders Shampoo or Conditioner 13.5-14.2oz 4.49
$1/1 Head & Shoulders Product, exp. 8/31/12 (P&G 07/29/12)
$1/1 Head & Shoulders Product, exp. 9/30/12 (P&G 08/26/12)
As low as $3.49
Pantene, Herbal Essences or Aussie Shampoo or Conditioner 23.7-29.2oz 5.99
$5 MIR P&G Product Purchase rebate
$3/2 Herbal Essences or Aussie Product, exp. 9/30/12 (RP 08/05/12)
$3/2 Pantene Product, exp. 8/31/12 (P&G 07/29/12)
$1/2 Pantene Product, exp. 9/30/12 (P&G 08/26/12)
As low as $4.49 Each wyb 2
Tena Serenity Pads 10-30pk – BOGO FREE ($6.29)
$1/1 Tena Product, exp. 9/30/12 (SS 06/24/12)
$1/1 Tena Pad or Pantiliner, exp. 9/30/12 (SS 06/24/12)
As low as $2.15 Each wyb 2 (Use TWO Coupons)
Oral-B Professional Rechargeable Toothbrush 49.99
$20 MIR Oral-B Professional Series Item, exp. 9/30/12 (P&G 08/26/12)
As low as $29.99, After Rebate
Pampers Baby Wipes 192-216pk 5.99
$0.50/1 Pampers Wipes, exp. 9/30/12 (P&G 08/26/12)
$0.50/1 Pampers Wipes, exp. 8/31/12 (P&G 07/29/12)
As low as $5.49
Huggies Baby Wipes 184-216pk 5.99
$0.50/1 Huggies Baby Wipes, exp. 9/8/12 (SS 08/12/12)
As low as $5.49
Huggies Jumbo Pack Diapers, Pull Ups, GoodNites or 320pk Natural Care Baby Wipes 9.49
$2/1 Huggies Little Movers Slip-On Diapers (Walgreens, Sept)
$2/1 GoodNites Underwear (Walgreens, Sept)
$2/1 GoodNites Disposable Underpants printable
$2/1 Pull-Ups Training Pants printable
$2/1 Pull-Ups Training Pants, exp. 9/8/12 (SS 08/12/12)
$1.50/1 Huggies Diapers, exp. 9/8/12 (SS 08/12/12)
$1.50/1 Huggies Little Movers, Little Snugglers or Overnites Diapers, exp. 9/8/12 (SS 08/12/12)
$0.50/1 Huggies Baby Wipes, exp. 9/8/12 (SS 08/12/12)
As low as $5.99 After Stack
Pampers Jumbo Pack Cruisers, Swaddlers or Baby Dry Diapers – 2/$20.00 ($11.99 Each)
$2/2 Pampers Swaddlers or Swaddlers Sensitive, exp. 8/31/12 (Walgreens Infant Care Book)
$3/2 Pampers Diapers or Pants, exp. 9/30/12 (P&G 08/26/12)
$1.50/1 Pampers Diapers or Pants, exp. 8/31/12 (P&G 07/29/12)
As low as $7.50 Each wyb 2, After Stack
CoverGirl Cosmetics – BOGO 50% OFF
$5 MIR P&G Product Purchase rebate
$2.50/1 CoverGirl Outlast Lipcolor Product, exp. 8/31/12 (Parade 08/19/12)
$2.50/1 CoverGirl Lipperfection Lipcolor Blast Flipstick or Outlast Lipstain, exp. 8/31/12 (Parade 08/19/12)
$2.50/1 CoverGirl LipPerfection Lipcolor, Blast Flipstick or Outlast Lipstain, exp. 8/31/12 (Parade 07/22/12 R)
$2.50/1 CoverGirl Outlast Lipcolor Product, exp. 8/31/12 (Parade 07/22/12 R)
$3/2 CoverGirl Product, exp. 9/30/12 (P&G 08/26/12)
$3/2 CoverGirl Product, exp. 8/31/12 (P&G 07/29/12)
$1/1 CoverGirl Product, exp. 8/31/12 (P&G 07/29/12)
$5/2 CoverGirl LashBlast Mascara, exp. 9/30/12 (RP 08/12/12)
$1/1 CoverGirl Face Product, exp. 9/30/12 (RP 08/12/12)
VARIES
Almay Foundation, Primer, Concealer, Blush, Powder or Eye Cosmetics & Makeup Removers – BOGO 50% OFF
$1/1 Almay Cosmetic Product, exp. 9/2/12 (SS 07/22/12 R)
$2/1 Almay Cosmetic Product, exp. 9/16/12 (SS 08/05/12 R)
VARIES
Revlon Foundation, Primer, Concealer, Blush, Powder & Eye Cosmetics – BOGO 50% OFF
$2/1 Revlon ColorStay Whipped Creme Makeup printable
$1/1 Revlon Color Cosmetic, exp. 8/26/12 (SS 07/22/12)
$1/1 Revlon Color Cosmetic, exp. 9/9/12 (SS 08/05/12)
VARIES
L'Oreal Foundation, Primer, Beauty Balm, Concealer, Blush & Powder – BOGO 50% OFF
$1/1 L'Oreal Product printable
$1/1 L'Oreal Paris Cosmetic @Walgreens, exp. 11/19/12 (RP 08/19/12)
$2/1 L'Oreal Paris Face Cosmetic Product, exp. 9/16/12 (RP 07/22/12)
VARIES
Neutrogena Cosmetics – BOGO 50% OFF
$1/1 Neutrogena Lip or Eye Product printable
$2/1 Neutrogena Face Product printable
$2/1 Neutrogena Cosmetics printable
$2/1 Neutrogena Face Makeup Product, exp. 9/30/12 (RP 07/29/12 #2)
$1/1 Neutrogena Lip or Eye Makeup, exp. 9/30/12 (RP 07/29/12 #2)
VARIES
Rimmel Cosmetics – BOGO 50% OFF
$1/1 Rimmel Product, exp. 10/31/12 (RP 08/26/12 R)
$1/1 Rimmel London Product, exp. 9/30/12 (RP 07/29/12)
$1/1 Rimmel ScandalEyes, exp. 10/31/12 (RP 08/26/12)
$1/1 Rimmel London ScandalEyes Mascara, exp. 9/30/12 (RP 07/29/12)
VARIES
Essie Mirror Metallics Nail Color 8.00
Olay Smooth Finish Facial Hair Removal Duo Kit 23.99
$10/$30 MIR Olay Products printable
$5 MIR P&G Product Purchase rebate
$3/1 Olay Smooth Finish Facial Hair Removal Duo, exp. 9/30/12 (P&G 08/26/12)
$3/1 Olay Total Effects Facial Moisturizer or Facial Hair Removal, exp. 8/31/12 (P&G 07/29/12)
As low as $20.99
Vicks 24ct Sinex or 0.5oz, Nature Fusion 8oz or Dayquil or Nyquil 12oz or 24ct – 2/$13.00 ($7.99 Each)
Buy 2, Get Back $2 Register Reward
$1/1 Vicks Product, exp. 9/30/12 (P&G 08/26/12)
$3/2 Vicks Product, exp. 9/30/12 (P&G 08/26/12)
As low as $4.00 Each wyb 2
Allegra 24 Hour Allergy Relief 30ct 17.99
$4/1 Allegra Product printable
$5/1 Allegra, Allegra-D 12 Hour, or Allegra-D 24 Hour printable
$4/1 Allegra or Allegra-D printable
$4/1 Allegra or Allegra-D Product printable
$5/1 Allegra or Allegra D, exp. 9/8/12 (SS 07/29/12)
$2/1 Allegra Product, exp. 9/8/12 (SS 08/05/12)
As low as $12.99
Claritin Allergy Relief 30ct Tablets or RediTabs or 24ct Liqui-gels 18.99
$5/1 Claritin Non-Drowsy Allergy Product printable
$2/1 Claritin Liqui-Gels printable
$2/1 Claritin RediTab 24-Hour Tablets printable
$2/1 Claritin RediTabs printable
$4/1 Claritin Non-Drowsy, exp. 9/23/12 (SS 08/26/12)
$4/1 Claritin Non-Drowsy Product, exp. 9/2/12 (RP 08/05/12)
As low as $13.99
Nature Made Vitamins & Supplements – BOGO 50% OFF
$1/1 Nature Made Vitamin B printable
$1/1 Nature Made Vitamin D printable
$2/1 Nature Made Fish Oil printable
Various Naqture Made printables
$2/1 Nature Made Fish Oil Product, exp. 8/29/12 (SS 07/29/12)
$1/1 Nature Made Vitamin D Product, exp. 8/29/12 (SS 07/29/12)
$2/1 Nature Made Cholest Off Product, exp. 8/29/12 (SS 07/29/12)
$2/1 Nature Made Vitamin or Supplement, exp. 9/15/12 (ALL YOU Aug '12)
VARIES
Finest Nutrition Health Supplements Fish Oil, CoQ10, Flaxseed Oil, Niacin & More – BOGO 50% OFF
Lil' Criters or Vitafusion Gummy Vitamins & Supplements – BOGO 50% OFF
$1/1 Lil Critters or VitaFusion Product printable
$1/1 L'il Critters Product, exp. 12/31/12 (ALL YOU Jan '12)
$1/1 Vitafusion or AccuFlora Product, exp. 12/31/12 (ALL YOU Jan '12)
VARIES
Select Nature's Bounty Women's Health Supplements – BOGO 50% OFF
$1/1 Nature's Bounty Vitamin or Supplement printable
$1.35/1 Optimal Solutions Hair, Skin & Nails Product printable
$1.60/1 Optimal Solutions Time Released Calcium Product printable
$3/1 Nature's Bounty Optimal Solutions Product printable
$3.25/1 Optimal Solutions Protein & Vitamin Shake printable
$1/1 Nature's Bounty Product, exp. 9/4/12 (RP 08/05/12)
$3/1 Nature's Bounty Optimal Solutions Product, exp. 9/4/12 (RP 08/05/12)
VARIES
Schiff Supplements Move Free, Mega-D3, Megared or Glucosamine – BOGO 50% OFF
$1/1 Schiff Vitamin or Supplement printable
$1/1 Schiff Mega Red printable
$1/1 Schiff Mega-D3 printable
$1/1 Schiff Digestive Product printable
$1/1 Schiff Sustenex Product printable
$3/1 Schiff Move Free, exp. 10/22/12 (SS 07/22/12)
$1/1 Schiff Vitamin or Supplement, exp. 10/22/12 (SS 07/22/12)
VARIES
Visine Eye Care 0.5 or 1oz or 30pk Wipes – BOGO FREE
$1/1 Visine or Visine Soothing Wipes printable
$1/1 Visine or Visine Soothing Wipes Product printable
$2/1 Visine-A printable
$3/1 Visine Product w/Hydro blend Moisturizers printable
$3/1 Visine Multi-Symptom Relief printable
$1/1 Visine A Product printable
$1/1 Visine Product printable
$2/1 Visine-A Product printable
$2/1 Visine or Visine Soothing Wipes, exp. 9/30/12 (RP 06/10/12)
$2/1 Visine Product or Soothing Wipes Product, exp. 10/1/12 (RP 07/29/12 #2)
VARIES (Use TWO Coupons)
Ocuvite or Preservision Supplements or Renu Multipurpose Solution – BOGO 50% OFF
$2.50/1 renu Fresh or renu Sensitive Multi-Purpose Solution (Coupons.com Savings Club)
$2/1 Renu Fresh or Renu Sensitive Multi-purpose Solution printable
$2/1 Renu Fresh or Renu Sensitive Multi-Purpose Solution printable
$5/1 Bausch & Lomb Ocuvite Adult 50+ Eye Vitamin and Mineral Supplement printable
$4/1 Bausch & Lomb PreserVision AERDS 2 Formula Eye Vitamins printable
$2/1 Bausch & Lomb PreserVision Eye Vitamins printable
$5/1 Bausch & Lomb Preservision Eye Vitamin AREDS2 Formula, exp. 8/31/12 (Parade 02/26/12 R)
$5/1 Bausch & Lomb Preser Vision Eye Vitamin AREDS 2 Formula, exp. 8/31/12 (Parade 05/13/12)
$3/1 Bausch & Lomb Preservision Eye Vitamin AREDS Formula, exp. 8/31/12 (Parade 02/26/12 R)
$3/1 Bausch & Lomb Preser Vision Eye Vitamin AREDS Formula, exp. 8/31/12 (Parade 05/13/12)
$3/1 Bausch and Lomb PreserVision AREDS or Lutein Formula, exp. 8/31/12 (SS 02/26/12 R)
$5/1 Bausch and Lomb PreserVision AREDS 2 Formula, exp. 8/31/12 (SS 02/26/12 R)
VARIES
Osteo Bi-Flex Joint Health 30-120ct 14.99 $3/1 Osteo Bi-Flex, exp. 9/4/12 (RP 08/05/12)
As low as $11.99
Duracell Hearing Aid Batteries 5.99
$1.50/1 Duracell Rechargeable Batteries, Charger or Hearing Aid Batteries, exp. 9/30/12 (P&G 08/26/12)
$1.50/1 Duracell Rechargeable Batteries or Charger or Hearing Aid Batteries, exp. 8/31/12 (P&G 07/29/12)
As low as $4.49
Choicemmed Oxywatch Pulse Oximeter ro Omron 7 or 10 Series Blood Pressure Monitor 20.00
Nicorette 100 or 110pk gum, 72-81pk Lozenges or NicoDerm CQ 14pk Patches 39.99
(With in-ad Coupon, Limit 3)
$10/1 NicoDermCQ, Nicorette Gum, or Nicorette Lozenge printable
$7/1 Commit Nicorette Lozenge printable
$10/1 Nicorette Nicorette Gum, Nicoderm CQ or Nicorette Lozenge, exp. 9/9/12 (RP 07/29/12)
As low as $29.99
Altoids 0.37-1.76oz or Tic Tac 1oz Mints 0.99 $1/2 Altoids Mints (Walgreens, Sept)
$0.50/2 Tic Tac Singles, exp. 10/31/12 (RP 08/26/12)
As low as $0.49 Each wyb 2 Altoids
Hershey's Candy Singles 1.4-2.5oz 0.59
Nice! Mushrooms 4oz or Mandarin Oranges 11oz 0.69 (With in-ad Coupon, Limit 3)
ell-O Pudding or Gelatin 0.69 (With in-ad Coupon, Limit 3)
Butterball Turkey Bacon, 6oz 1.29
$1/2 Butterball Turkey Dinner Sausage or Bacon, exp. 9/9/12 (ALL YOU July '12)
$1/2 Butterball Turkey Dinner Sausage, Franks, Bacon, Breakfast Sausage, Lunchmeat or Chicken Strips, exp. 8/31/12 (SS 06/24/12 R)
$0.55/1 Butterball Turkey Dinner Sausage, Turkey Franks, Turkey Bacon, Turkey Breakfast Sausage, Chicken Strips or Regular or Deepfried Lunchmeat, exp. 8/31/12 (SS 06/24/12 R)
As low as $0.74
2-Liter Coca Cola or Dr Pepper Products – B2G1 FREE ($1.99)
$1 off 2 2-Liter Dr. Pepper, exp. 8/31/12 (SS 06/24/12 R)
As low as $0.83 Each wyb 6 Dr Pepper
Life Savers, Starburst Gummibursts or Skittles 6.6-7.2oz or Werther's, Riesen or Toffifay 2.75-5.5oz – 2/$3.00 ($1.99 Each)
$1/2 Werther's Original Sugar Free Bags printable
$0.50/2 Skittles, Starburst, or Life Savers Gummies, exp. 9/30/12 (RP 07/08/12)
As low as $1.00 Each wyb 2 Werther's
Blue Diamond Almonds 6oz – BOGO FREE ($3.79)
$1.50/2 Blue Diamond Growers (Recyclebank)
$0.75/2 Blue Diamond Almonds, exp. 9/30/12 (SS 07/22/12)
As low as $1.15 Each wyb 2
Nice! Muffin Mix, 4.5oz 1.29
One Dozen Grade A Large Eggs 1.29
Ghirardelli Chocolate Bar 3.1 or 3.5oz 1.99
$1/2 Ghirardelli Bars printable
As low as $1.49 Each wyb 2
Hunt's Snack Pack Pudding or Nice! Peaches or Mandarin Oranges Fruit Cups, 4ct – 2/$3.00
Amy's 14.5oz or Campbells Chunky Soup 15.25 or 18.6oz Soup 1.50 (With in-ad Coupon, Limit 4)
Kraft Mayo or Miracle Whip 30oz – 2/$6.00 ($3.29 Each)
$1/2 Kraft Zesty Italian Dressing, Mayo or Miracle Whip (Walgreens, Sept)
$1/1 Kraft Mayo or Miracle Whip Dressing printable
$0.25/1 Kraft Mayo or Miracle Whip, exp. 9/16/12 (SS 08/19/12 R)
As low as $1.50 Each wyb 2, After Stack
***CATALINA ALERT***
Buy Participating Kraft Products 8/19/12 – 9/15/12
BUY 3-5, Get Back $2 Register Reward
BUY 6-9, Get Back $5 Register Reward
BUY 10+, Get Back $10 Register Reward
Select General Mills Cereal or Bars – 2/$5.00 ($2.59 Each)
*Receive 25 Box Tops Points WYB $10 or More
Select GM Cereals 10.7-16.2oz
$0.50/1 Lucky Charms Cereal printable
$0.75/1 Total Cereal printable
$0.75/1 Fiber One Cereal printable
$1/2 Select Cheerios Cereals printable
$0.50/1 Cheerios Original Cereal printable
$0.50/1 Cinnamon Toast Crunch Cereal printable
$0.60/1 General Mills Cinnamon Toast Crunch Cereal printable
$0.60/1 General Mills Lucky Charms Cereal printable
$0.60/1 General Mills Honey Nut Cheerios Cereal printable
$0.50/1 Chex Cereal, exp. 8/25/12 (SS 07/15/12)
$0.75/1 Fiber One Nutty Clusters & Almonds Cereal, exp. 9/15/12 (GM 08/05/12)
$1/2 Fiber One Cereal, exp. 10/6/12 (SS 08/26/12)
$1/2 Cheerios Cereal, exp. 9/15/12 (GM 08/05/12)
$1/3 General Mills Cereal, exp. 9/15/12 (GM 08/05/12)
$1/2 General Mills Cereal, exp. 8/25/12 (SS 07/15/12)
As low as $1.75 Each
Fiber One Bars 5pk or Brownies 6pk
$0.50/1 Fiber One Chewy Bars printable
$0.50/1 Fiber One 90 Calorie Brownies printable
$0.40/1 Fiber One Chewy Bars, Fiber One 90 Calorie Chewy Bars or Fiber One 90 Calorie Brownies printable
$0.50/1 Fiber One Chewy Bars, 90 Calorie Chewy Bars or 90 Calorie Brownies printable
$0.60/1 Fiber One 90 Calorie Brownies printable
$0.60/1 Fiber One Chewy Bars, 90 Calorie Chewy Bars or 90 Calorie Brownies printable
$0.50/1 Fiber One Chewy Bars, exp. 9/8/12 (SS 07/15/12)
$0.50/1 Fiber One 90 Calorie Brownies, exp. 9/8/12 (SS 07/15/12)
$1/2 Fiber One 90 Calorie Brownies, exp. 10/20/12 (SS 08/26/12)
$0.50/1 Fiber One Chewy Bars, exp. 9/29/12 (GM 08/05/12)
$0.75/3 Nature Valley Granola Bars, Nature Valley Granola Thins, Fiber One Chewy Bars, Fiber One 90 Calories Chewy Bars or Fiber One 90 Calories Brownies, exp. 9/29/12 (GM 08/05/12)
As low as $1.90 Each
Nature Valley Bars 6pk or Thins 10pk
$0.50/2 Nature Valley Granola Bars or Nature Valley Granola Thins printable
$0.60/2 Nature Valley Granola Bars or Granola Thins printable
$0.75/3 Nature Valley Granola Bars, Nature Valley Granola Thins, Fiber One Chewy Bars, Fiber One 90 Calories Chewy Bars or Fiber One 90 Calories Brownies, exp. 9/29/12 (GM 08/05/12)
As low as $2.20 Each
Nabisco Crackers 6-16oz – 2/$6.00 ($3.29 Each)
$1/2 Nabisco Crackerfuls (Walgreens, Sept)
$1/2 Nabisco Cookies or Crackers printable
$1/2 Ritz Crackerfuls printable
$0.75/1 Nabisco Cookies or Crackers, exp. 10/5/12 (SS 08/05/12)
$1/2 Nabisco Cookies or Crackers, exp. 10/5/12 (SS 08/05/12 R)
$0.75/2 Nabisco Cookies or Crackers, exp. 10/5/12 (SS 08/05/12 R)
As low as $1.75 Each wyb 2, After Stack
Orbit, Wrigley's 5, Trident White or Dentyne Ice Gum 50-60 Pieces – 2/$5.00 ($2.99 Each)
$1/2 Wrigley's 5 or Orbit Gum (Walgreens, Sept)
$1/3 Trident or Stride Multipacks, Pouches or Bottles, exp. 10/5/12 (SS 08/12/12)
As low as $2.00 Each wyb 2
Lays Chips 10 or 10.5oz – BOGO FREE ($4.29)
As low as $2.15 Each wyb 2
M&M's 9.9-12.6oz Bags 2.69
$1/2 Mars M&M's Bags, exp. 10/31/12 (RP 08/26/12)
FREE M&Ms Candies Snack Mix wyb (2) M&Ms Candies, exp. 9/9/12 (RP 07/29/12 R)
As low as $2.19 Each wyb 2 + FREE Snack Mix
Nice! Sugar 4lbs 2.49 (With in-ad Coupon, Limit 3)
24-Pack Nice! Purified Water, 16.9oz Bottles 2.49 (LIMIT 3)
Nice! 100% Pure Honey 12oz – 2/$5.00 ($2.99 Each)
Mars or Dove Minis 8.5-11.5oz Bags – 2/$7.00 ($3.99 Each)
$1/2 Mars Minis (Walgreens, Sept)
$1/2 Mars M&M's Milky Way Mixed Minis Bag, exp. 10/31/12 (RP 08/26/12)
As low as $2.50 Each wyb 2, After Stack
Jif Peanut Butter 18oz or Smuckers Strawberry Fruit Spread 20oz – 2/$5.00 ($2.59 Each)
Select Bagged Candy (Laffy Taffy, Dubble Bubble, Smarties & Caramel Apple Pops Shown + Others Available) – 2/$5.00 ($2.79 Each)
12-Pack 7UP, A&W, Sunkist, Canada Dry or Hawaiian Punch – 4/$11.00 ($2.99 Each)
(LIMIT 4)
As low as $2.75 Each wyb 4
Planters Nut-rition, Whole Cashews, or Deluxe Mixed Nuts 4.49
$1/2 Planters Nut-rition, Whole Cashews, or Deluxe Mixed Nuts (Walgreens, Sept)
$1/1 Planters Nutrition Product printable
$1/1 Planters Nut-rition Product, exp. 8/31/12 (SS 05/20/12)
=
***CATALINA ALERT***
Buy Participating Kraft Products 8/19/12 – 9/15/12
BUY 3-5, Get Back $2 Register Reward
BUY 6-9, Get Back $5 Register Reward
BUY 10+, Get Back $10 Register Reward
Good & Delish Frozen Pizzas – 2/$6.00 ($3.29 Each)
Nestle, Hershey's or Mars Miniatures or Snack Size Candy Bags 15.92-24.44oz 4.99
$1/1 Nestle or Hershey's Candy (Walgreens, Sept)
$1/1 Mars Minis or Fun Size (Walgreens, Sept)
$1.50/2 3 Musketeers Brand Fun Size Bars Bags (Coupons.com Savings Club)
$1/3 Hershey's Miniatures, Reese's Miniatures, Kit Kat Miniatures or Hershey's Kisses Bags, exp. 9/16/12 (SS 08/12/12)
$1/2 Mars M&M's Milky Way Mixed Minis Bag, exp. 10/31/12 (RP 08/26/12)
$1/3 Reese's or Kit Kat Snack Size Bags, exp. 9/16/12 (SS 08/12/12)
As low as $3.24 Each wyb 2
12-Pack Coca Cola Products – 3/$11.00 ($3.99 Each)
(LIMIT 3)
As low as $3.67 Each wyb 3
Starbucks Frappuccino 4pk 3.99
Dreyers Ice Cream 48-64oz 3.99
Nescafe Tasters Choice Instant Coffee 7oz 6.99
$1.50/2 Nescafe Tasters Choice 20-22ct Stick Packs, 7oz+ Canisters or Clasico printable
$0.75/2 Nescafe Tasters Choice Coffee Variety printable
As low as $6.24 Each wyb 2
Maxwell House Coffee 29.3-30.6oz 7.99
$1/1 Maxwell House Coffee printable
As low as $6.99
BACK TO SCHOOL
Mead Portfolio or Notebook – BOGO 50% OFF
$1/2 Five Star Product, exp. 9/30/12 (RP 08/05/12)
Penway Crayons 24pk 0.49 (With in-ad Coupon, Limit 3)
Wexford Legal pad 50 Sheets 5×8″ or 8.5×11.75″ 0.49 (With in-ad Coupon, Limit 3)
Wexford Pencil Sharpener 0.50 (With in-ad Coupon, Limit 4)
Wexford Filler Paper, 130 Sheets 0.79 (With in-ad Coupon, Limit 3)
Penway Colored Pencils 12pk 0.79 (With in-ad Coupon, Limit 3)
Wexford or Penway Carry All Pouch 0.99 (With in-ad Coupon, Limit 3)
Sharpie Highlighters, 4pk 0.99 (With in-ad Coupon, Limit 2)
Wexford 3-Subject Notebook, 120 Sheets 0.99 (With in-ad Coupon, Limit 3)
School Supplies Box 0.99 (With in-ad Coupon, Limit 3)
Uni-Ball 207 Gel Pens, 2pk 0.99 (With in-ad Coupon, Limit 3)
Fiskars Kids' Scissors 1.49 (With in-ad Coupon, Limit 2)
25pk Dixon Variety Pack or 10pk Ticonderoga No.2 Pencils 1.50 (With in-ad Coupon, Limit 4)
Penway Classic Markers 10pk 1.79 (With in-ad Coupon, Limit 2)
It's Academic Shrink to Fit or Book Sox Stretchable Fabric Book Covers, 2pk 2.50 (With in-ad Coupon, Limit 4)
Elmer's Glue Sticks 5pk Colored or 6pk Disappearing Purple 2.99 (With in-ad Coupon, Limit 2)
Paper Mate Mechanical Pencils, 30pk 0.7mm 2.99 (With in-ad Coupon, Limit 2)
Sub-zero Double Wall Vacuum thermos 20oz, Plush Travel mug with Silicone Sleeve or Soft Touch Eco Water Bottle 22oz 4.99
Sharpie 3-4pk Pens or 4-8pk Permanent Markers 4.99
Tech & Go 12 Volt USB Car Charger or Flexible iPhone 4 Case 5.00
Dual End USB Cable 3ft, Sync & Charge Cable, or Universal Tablet Stand 8.00
Sandisk 4GB USB Flash Drive or Micro SD or SDHC Card 9.99
Portible Amplified Speaker or USB Keyboard 10.00
Urban Sport, Tech Gear, Anchorage or Licensed Backpacks – BOGO FREE ($19.99)
As low as $10.00 Each wyb 2
Sandisk 16GB SD Card 19.99